After a long day of work in Gijón we return to Guijuelo with a suitcase full of good feelings. The feeling of a job well done, and the feeling of forming a big family of collaborators and friends. These are all positive feelings that give you the drive and energy to continue working day by day, a drive that helps us to improve in this ever-changing world. We get fresh air in Asturias and go back to work inside the factory.
We travelled to a new edition of "Tentación Ibérica" which was held in the region where it all began a few years ago, in 2013…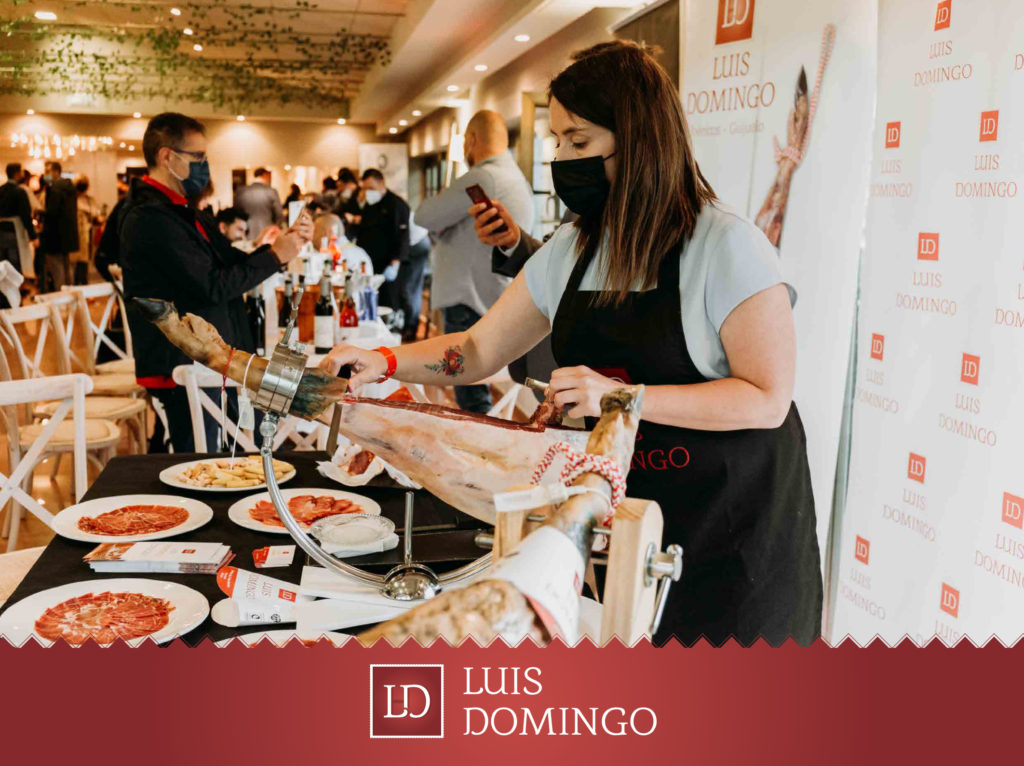 We are proud to introduce Luis Domingo's iberian products to the professionals of the hotel and catering industry in Asturias. We learn a lot from their comments and evaluations as they search for the perfect harmony with the wines of the country's great wineries. This experience is enriching for the whole Luis Domingo team because we take notes and we can do our homework, we meet new potential clients and we observe how, despite the harsh pandemic and how difficult it is for the hotel and catering industry, entrepreneurs and new projects are always appearing.
We always say yes to Tentación Ibérica. We have already visited many cities and met great professionals from all over the country. We talked with the cutters and met with hoteliers and restaurateurs. There is no other event where you can taste so many Iberico jewels cut by knife by professionals and at the same time combine them with sherries, sparkling wines, whites with barrels, suggestive reds or cider.
We continue to work with care and attention from the rearing of our own Iberico pigs until they are ready for consumption at their optimum point. We continue the work we have been doing for decades in the Sierra de Gredos. And most importantly, our work is rewarded when the taster of our ham smiles and smiles. Because it is thanks to our customers that we have been here for 40 years.
We will keep you informed!